October Shenzhen Inter-chamber Networking Drinks

| | |
| --- | --- |
| Time | 2014-10-15 | 18:30 – 22:00 |
| Venue | Roof Garden, 25/f, The Langham, Shenzhen |
| Address | 25/F, Roof Garden, The Langham, Shenzhen, 7888 Shennan Boulevard, Futian District, Shenzhen |
| Fee | Members:180| Non Members:280 |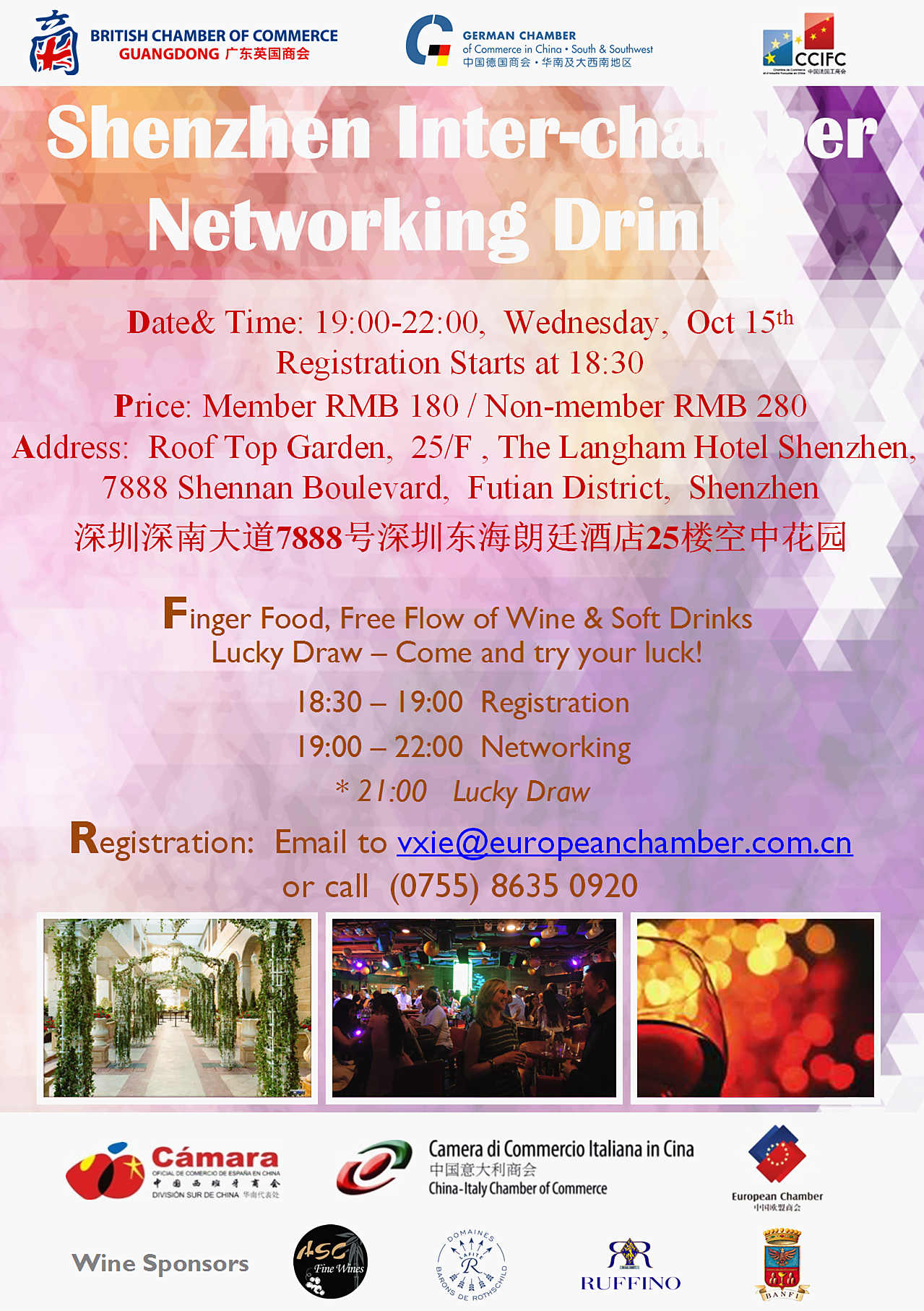 In the right middle of this October, we six chambers again work together to provide you an amazing chance to reunite old friends and know new faces in Shenzhen. In the Roof Garden of The Langham, Shenzhen, you are going to admire the fabulous city night view of Futian CBD with fine wine provided by ASC and tasty finger food prepared by chef of Langham.
If you are eager to solid and expand your circle, don't miss this opportunity to know decent people from different industries. We do this for you!
Please RSVP to vxie@europeanchamber.com.cn to save the seats or call 0755 – 8635 0920 for more information. We would like to hear from you!
Date & Time: October 15th 18:30 to 22:00
Venue: Roof Garden, The Langham, Shenzhen
Price: Member: RMB 180/Non-member: RMB 280 Note: We receive cash at door only.
RSVP: Vera Xie 0755 – 8635 0920/137 6010 3167 vxie@europeanchamber.com.cn